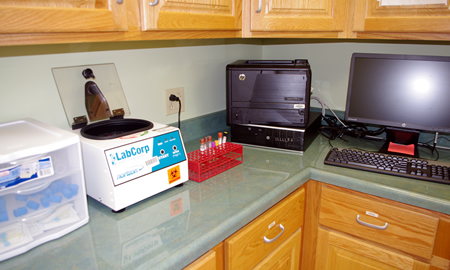 One Location, Multiple Services - Continuity of Care for Our Patients
Stat-Care features multiple prompt medical services conveniently located on Evansville's northeast side.

A sampling of the health services we provide include:
Check-ups and Wellness Visits
Primary Care / Family Care
Flu Shots
Preventative Care
X-ray
Physical Examinations (competitively priced)

DOT Physicals
School Physicals
Work Physicals
Medical Wellness

Skin and Dermatologic Diagnosis and Treatment

Warts
Sunburn
Skin Cancer

Ear Wash/Ear Wax Removal
Electrocardiogram (EKG)
On-site Blood Work Draws
Fibromyalgia Treatment
IV Hydration
Coming Soon - New Treatments & Therapies
Why are urgent care clinics becoming so popular? Among other advantages are shorter wait times and more convenient locations. Why is Stat-Care better than an urgent care? Because we can do what an urgent care does - and more. As a Primary Care Practice (PCP), you will receive personalized healthcare with same or next day appointments for urgent needs.