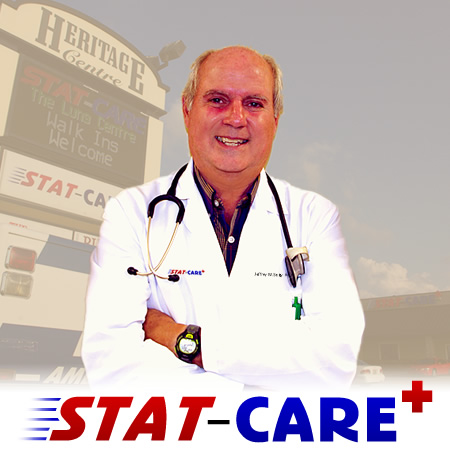 Stat-Care is Patient-Centered Medical Care Built with You in Mind
Independent doctor-owned and operated, Stat-Care focuses on the highly-desired and personable patient-doctor relationship as the cornerstone of its health care model. Dr. Selby, in combination with the entire Stat-Care staff, provide premium quality patient care that is competent, personable, and tailored to fit your needs.

Informed frequently by his patients of a void when it came to family medicine with walk-in access, Dr. Selby created Stat-Care in 2013. In combination with his existing pulmonology practice, both needs could be met for patients by adding this immediate access to primary care to better serve the health needs of the public in Evansville, Indiana and the surrounding tri-state region.

Stat-Care providers have over 50 cumulative years of medical experience for both in-patients and out-patients. These decades of experience of skilled medical professionals in conjunction with a state-of-the-art clinic allows Stat-Care to be your "excellent healthcare provider". Dr. Selby, the nurse practitioners, and staff prove regularly that medical care for patients can in fact be personalized, convenient, and responsive.
Our staff at Stat-Care ensures you receive a better healthcare experience by:
Focusing Attention on Your Acute Medical Needs
Offering the Synergy of Rapidly Delivered Excellent Patient Care
Using only the Best Medical Practices
Many illnesses and conditions, whether acute or chronic, are treated at Stat-Care, including: colds, lacerations, sprains, stomach aches, diabetes, COPD, and hypertension, fibromyalgia, and much more. Visit our services page for an extensive list of the treatments we can provide.

Stat-Care accepts most health insurance plans. Call today for your new patient appointment.