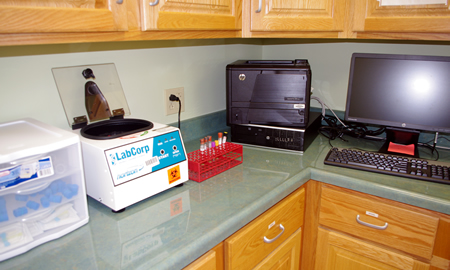 One Location, Multiple Services - Continuity of Care for Our Patients
Stat-Care features multiple services for your convenience now in one location on Evansville's northeast side.

A sampling of the services we provide include:
Check-ups and Wellness Visits
Primary Care
Flu Shots
Preventative Care
X-ray
Physical Examinations (competitively priced)

DOT Physicals
School Physicals
Work Physicals

Skin and Dermatologic Diagnosis and Treatment

Warts
Sunburn
Skin Cancer

Ear Wash/Ear Wax Removal
Electrocardiogram (EKG)
On-site Blood Work Draws
Full Pulmonary Function Testing
Exercise Testing
Sleep Studies

Complete on-location
In-home testing
Why are urgent care clinics becoming so popular? Besides short wait times and convenient locations, costs can be significantly reduced. Why is Stat-Care better than an urgent care? Because we can do what an urgent care does - but better. As a Primary Care Practice (PCP), you will receive the personalized healthcare that entails. Plus, since Dr. Selby is on staff at all local hospitals, we are able to easily access your medicals records at your request at any time while maintaining your privacy.